Missoula Rafting and River Rentals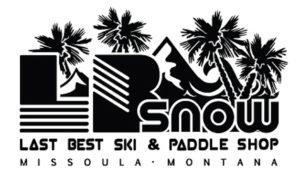 Rafts   *     Kayaks    *    SUP   *    Packrafts    *Surf
Missoula raftingand Missoula River Rentals can be found in one new location.  10000 Waves and LB Snow are working together to offer more options for people who want to run the river on either a guided trip or alone with rental equipment.   The new 10000 Waves Summer Headquarters is located in LB SNOWdowntown Missoula. Both the Waves and LB have historically offered summer rentals. New owner Willi Connell at LB has ramped up the river rental program and 100000 Waves is fired up to be a part of it. If guests want a guided river trip we are ready, but if they prefer to rent a boat and river gear, LB SNOW is ready to go with Missoula raft rentals, Missoula kayak Rentals, SUP's, Missoula Tube Rentals and even Pack Rafts!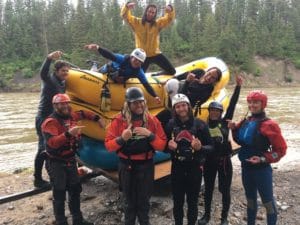 Here's a note from the folks at LB about the new summer river rental program.
"LB SNOW has a brand new rental fleet of boats fully rigged and ready to go.  We want them to be around for a long time, but we also want them to be used. We have been rafting and camping in the Missoula area for a long time and have curated our boat packages to be exactly what makes the most sense. Our specialty is geared towards the weekend overnight or multi-day trip for people who do not have time to mess with the little things.  We want it  be easy, and it can be. We want to provide not only the correct gear but also information on sections of river, what kind of wildlife to look for, put-ins and take-outs and the must stop hole-in-the wall bar to grab a burger at."
"We have also expanded our rental equipment to keep our rivers clean for generations to come. Our rivers are getting busier and busier and one of the ways we can all help keep them clean is by following Leave No Trace principles.
 Another way we will be making things easier for folks to enjoy their river time to the fullest is with our rental delivery program. For $10 you can have your rental gear delivered to your home or place of work or even hotel (within 5 miles of the shop). That is right, if you want a Raft, Pakraft, Paddle Board, Surf Board, Inflatable Kayak, Hard Shell Recreational kayak, or Whitewater Kayak delivered to you we will deliver it to your doorstep the night or afternoon before your rental day. Now, don't get us wrong we want you to come enjoy a beer at Draughtworks before or after your trip with us but if you are in a rush, we are happy to deliver your rentals to you."
Social Share